Handicap Toilet Cubicle & Partition
We, TLine provide Handicap Toilet Cubicle & Handicap Toilet Partition to our clients at very competitive prices. We Provide complete solution, including design, supply and execution. We provide services all India through distributor and dealers network.

Advantages:

- A profound spacious appeal with an extremely amazing combination of science & beauty.
- Easy on your senses & a charm to use.
- Hyper-advance Designs.
- Fast pace of installation (last in first out).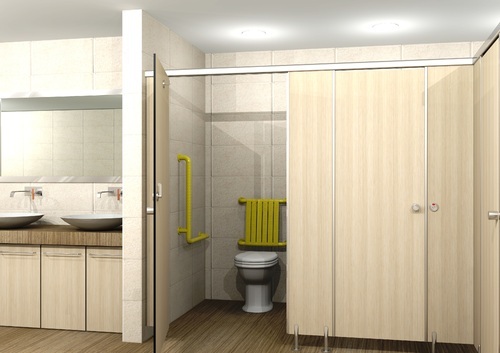 Product Details:

Door type

Hinged

Built Type

Modular

Module Installation

Available

Feature

Easily Assembled, Eco Friendly

Brand

Tline